Promotional materials are the essence of affiliate marketing. The effectiveness of promotions isn't always guaranteed, but using the right marketing strategy, paying attention to analytics, and utilizing the right promotional material at the right time can yield high profits and increase brand awareness.
Affiliate discount coupons
Customer purchases are often motivated by saving money. Following this logic, successful e-commerce businesses should always offer discount coupons. According to studies, customers who receive coupons spend 37% more than they would have without them.
In the current e-commerce environment, where more and more retailers are using digital coupons to promote their products, exploring new ways to share coupons is vital. The best way to reach your target audience is to share discounts with them rather than posting the same type of coupons repeatedly. To maximize exposure and customer follow-up, content needs to be relevant, timely, and of perceived value to the customer.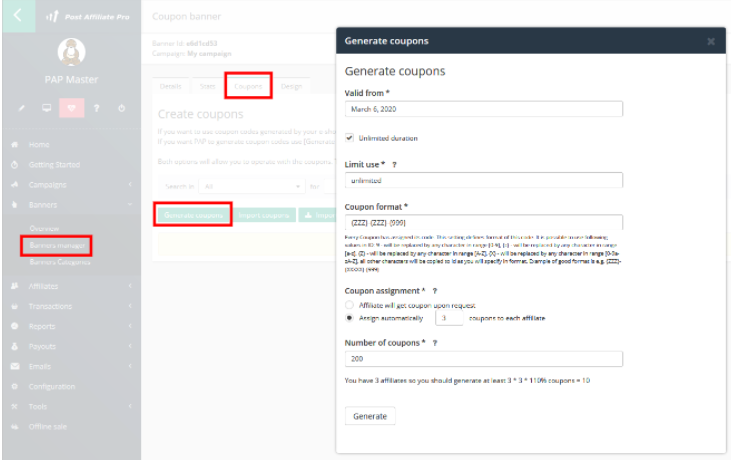 Post Affiliate Pro allows you to generate coupons or import them from your shop software. You can customize coupon formats when you generate them in Post Affiliate Pro and then export them and import them into your shop software or payment processor later on.
Smartlinks
The term smartlinks refers to a particular type of link that allows you to set up a different destination URL for links or banners that will change depending on the device, operating system, or location of the customer.
Post Affiliate Pro analyzes multiple factors, including geographical location, user device, and other elements that allow you to redirect traffic according to your preferences.
Banners
A banner is one of the most common types of advertising material used to market products, services, or websites. In advertising, banners can be animated GIFs, images, or short videos, depending on the company's marketing strategy. You can usually find them on affiliate websites. Ultimately, the goal is to redirect visitors to a merchant's website.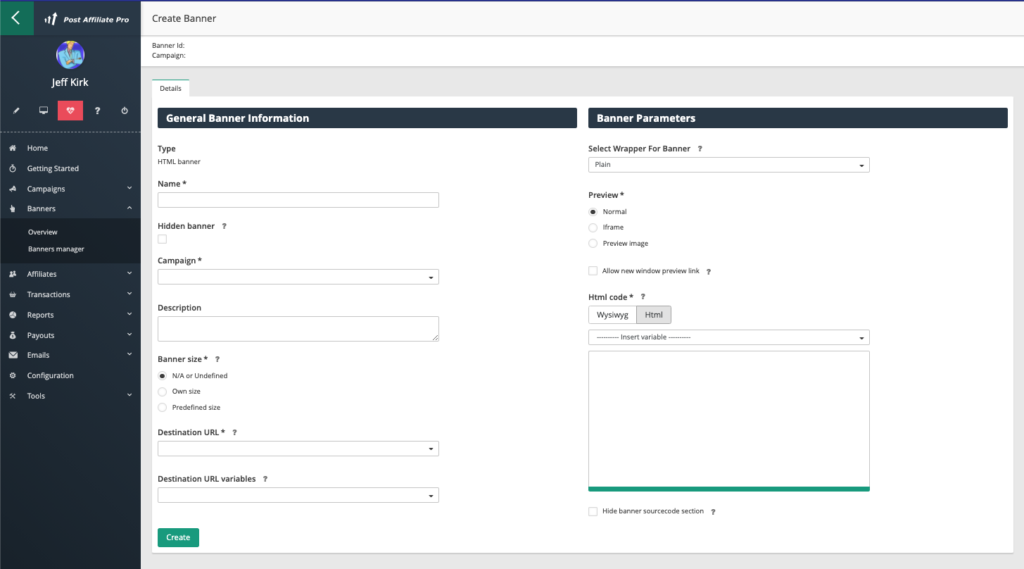 Post Affiliate Pro offers a variety of promotional materials. Here is a list of banner options that are available in Post Affiliate Pro: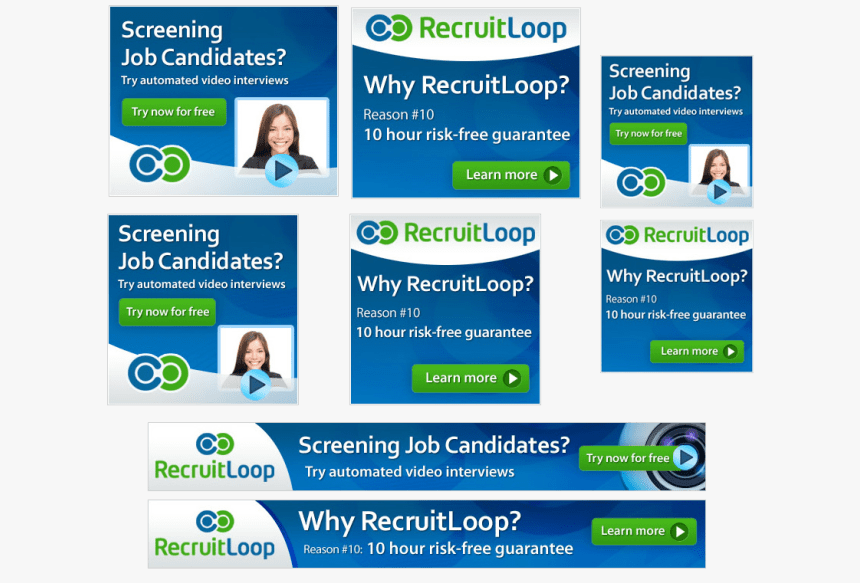 The goal of banner advertising is to increase the visibility of your products and services online and grow your brand's online presence. This type of advertisement can generate leads, as well as encourage people to try out your products or services, or to subscribe to your email list. Furthermore, they allow you to retarget your potential customers, resulting in more sales in the next fiscal year.
Frequently Asked Questions
How do you choose which promotional material is best?

Promotional products can be shaped by various factors, such as the needs and interests of your customers, your organization's marketing objectives, your budget, the positioning of your brand, and the type of reach you're seeking.

How do you promote products in affiliate marketing?

Marketers create promotional material such as banners or unique affiliate links for each offer and then affiliates share those materials/links through blogs, social media platforms, or websites.

What is the purpose of using promotional materials?

The purpose of promotional materials is to distinguish a business from its competitors and to engage potential customers.